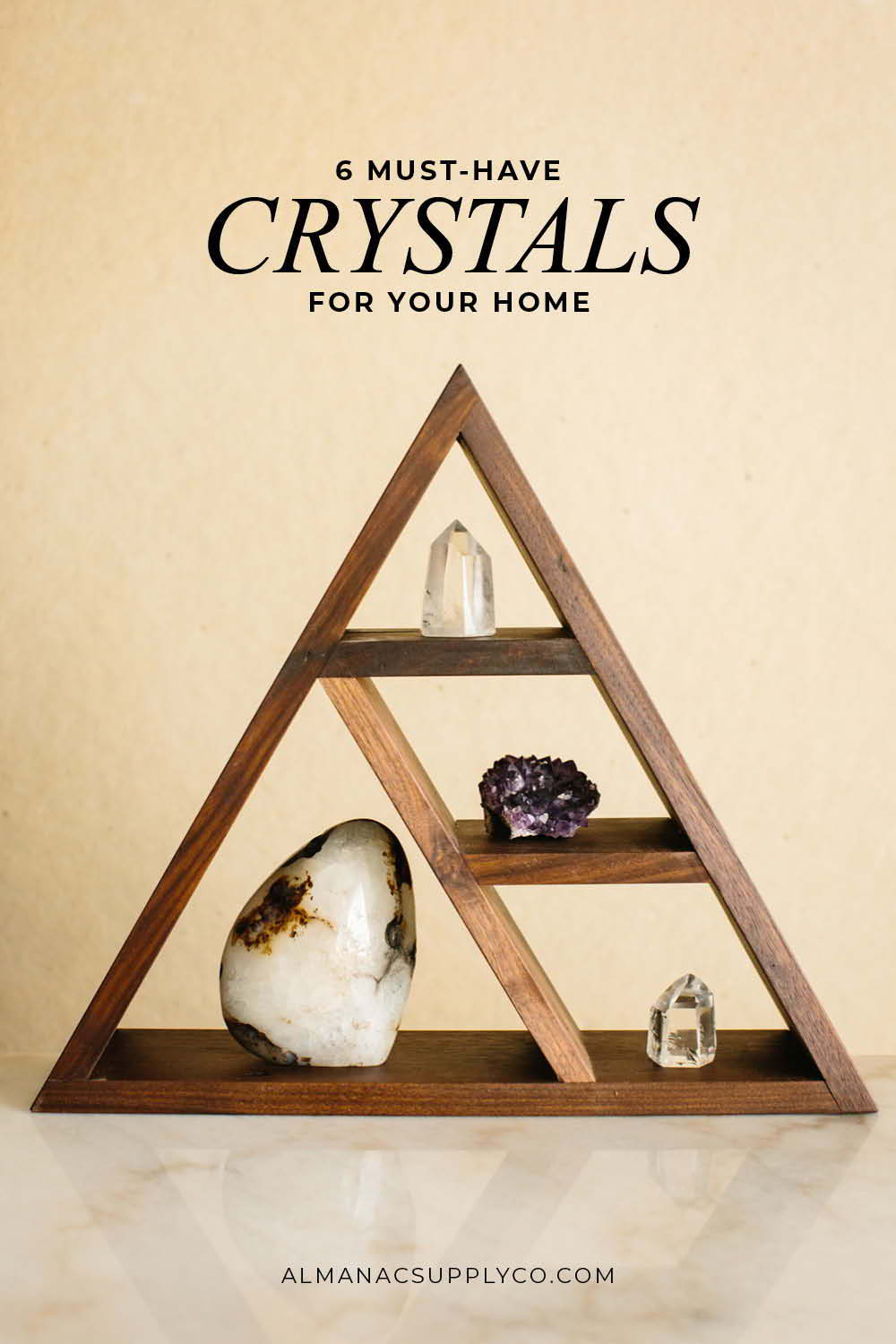 Choosing the Right Crystals for the Home
Crystals have the remarkable ability to enhance the energy of your home and create a harmonious and uplifting environment. However, with a vast array of crystals to choose from, selecting the right ones for your space can be a delightful yet sometimes overwhelming endeavor. In this guide, we'll explore the process of choosing the right crystals for your home and how to align their energies with your intentions.
Choosing the right crystals for your home is a deeply personal and intuitive process. Crystals can enhance specific energies in your space, amplify intentions, and create an overall sense of well-being.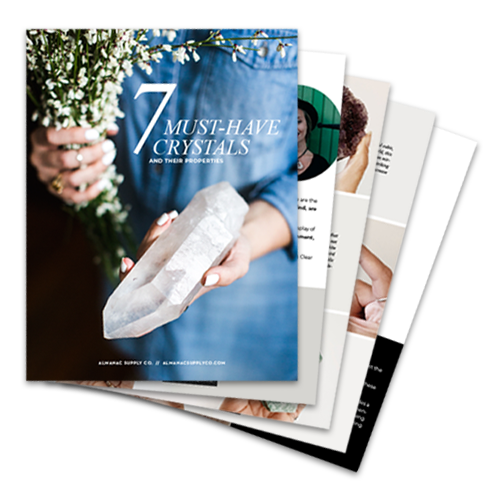 Discover the
Magical World of Crystals
Not sure where to start? Our free eBook will introduce you to 7 crystals to get you started, plus learn their energetic properties as well as the history, legends, and geological information of these must-have stones.
Identifying Your Intention
Begin by identifying your intention. What energies do you want to cultivate in your home? Whether it's love, tranquility, creativity, protection, or abundance, clarifying your intention will guide your crystal selection.
Understanding a Crystal's Energy
Each crystal has its own unique energy and properties. Research and explore the energies of different crystals to find those that align with your intention and resonate with you.
6 of the Best Crystal for Home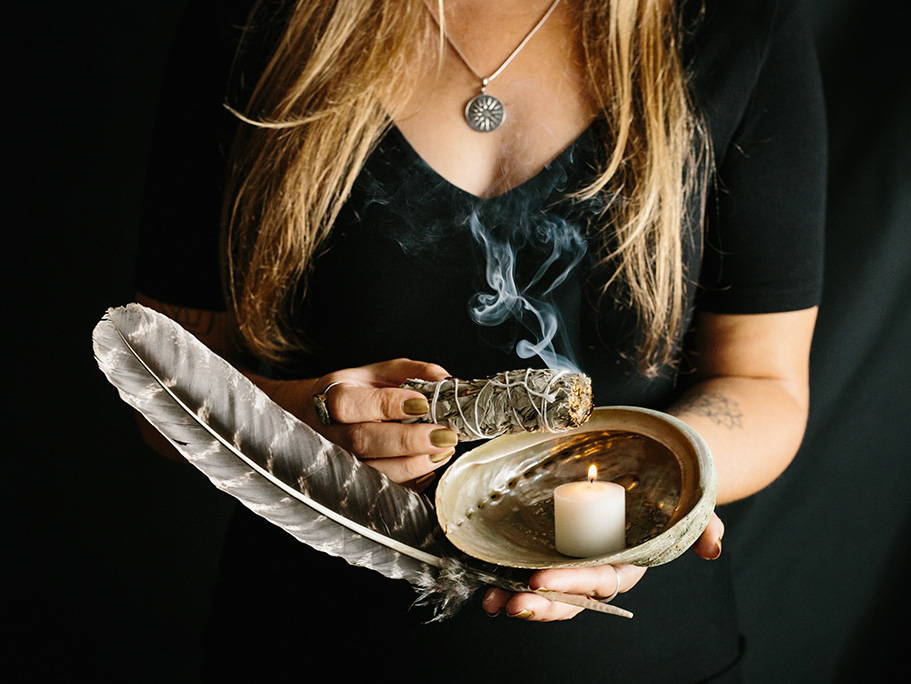 Clearing and Charging Your Crystals
Before using crystals in your home, it's crucial to cleanse and charge them to ensure their optimal effectiveness. Methods like smudging with sage or placing them in moonlight can clear any negative energies absorbed and recharge their positive vibrations.
Crystals are not just beautiful adornments; they are conduits of energy that can influence our surroundings and well-being. To fully harness their potential, it's essential to clear and charge them regularly.
Crystals absorb and radiate energy, making them powerful healing tools used for enhancing our lives. However, over time through absorbing negative energy, they can accumulate stagnant energies. Clearing and charging your crystals are essential practices to maintain their vibrancy and effectiveness.
Clearing Your Crystals: A Cleansing Ritual
Clearing your crystals is like giving them a refreshing bath for their energies. This process helps remove any accumulated negativity and reset their vibrations to their natural state.
1. Smudging with Sage
Pass your crystals through the smoke of burning sage or palo santo. The sacred smoke helps cleanse and purify the energy of the crystals.
2. Sunlight and Moonlight Cleansing
Place your crystals in direct sunlight or moonlight for several hours or overnight. Natural light also helps dissipate unwanted energies.
3. Saltwater or Earth Cleansing
Gently rinse your crystals under running water or bury them in a bowl of salt or earth for a few hours. Ensure the crystal is safe to immerse in water.
4. Sound Vibration Clearing
Use sound instruments like singing bowls or tuning forks to bathe your crystals in healing vibrations.
5. Visualized Energy Clearing
Hold your crystals and visualize a stream of pure, cleansing energy flowing through them, washing away bad energy and any negativity.
Charging Your Crystals: Restoring Vitality
Charging your crystals replenishes their energy, making them more potent for your intentions and purposes.
1. Sun Bathing
Place your crystals in sunlight to absorb solar energy. This is particularly effective for energizing crystals associated with vitality and confidence.
2. Moon Bathing
Expose your crystals to moonlight, especially during a full moon, to recharge their energy with lunar vibrations.
3. Crystal Clusters Charging
Place your crystals on a larger crystal cluster, such as Clear Quartz, Amethyst, or a Selenite crystal, to amplify and recharge their energy.
4. Visualization Charging
Hold your crystals and envision them being bathed in a brilliant light, infusing them with renewed energy and purpose.
5. Intent Charging
Hold your crystals and set clear intentions for what you want them to help you achieve. Focus your thoughts and emotions on these intentions to charge the crystals.

Clearing and charging frequency depends on usage and intuition. Regular cleansing is recommended, especially after heavy use or exposure to negative energies.
Maintaining Crystal Energy
To keep your crystals energetically clean, store them separately or use cleansing tools like selenite to prevent negative energy transfer.
Learn more about charging your crystals in our guide!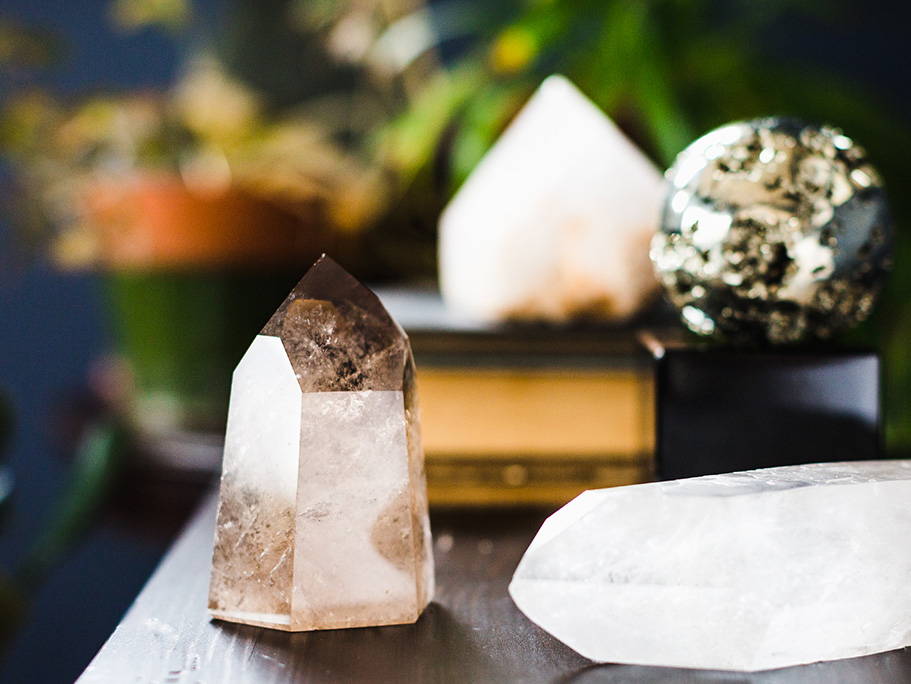 The Benefits of Crystals for the Home
By strategically placing crystals in your home, you invite their unique vibrations to harmonize with your surroundings. There are numerous benefits of keeping crystals in your home. They can become a gateway to fostering positive energy, balance, and upliftment.
Crystals have been cherished for centuries for their aesthetic appeal and their ability to influence energy. When placed in your home, they act as energetic allies, working silently to enhance various aspects of your life.
Amplifying Positive Energy
One of the primary benefits of keeping crystals in your home is their capacity to amplify positive energy. Crystals radiate their own unique frequencies, which can uplift the home's energy and ambiance and create an environment that resonates with positivity.
Balancing and Cleansing Spaces
Crystals are natural harmonizers. They can balance and cleanse the energy of a room, neutralizing any negative energy or stagnant vibrations and restoring a sense of equilibrium.
Enhancing Well-Being and Mindfulness
Certain crystals, like Amethyst and Clear Quartz, have calming energies that can promote a sense of well-being and mindfulness. Their presence encourages you to pause, reflect, and embrace moments of tranquility.
Promoting Relaxation and Tranquility
Crystals such as Rose Quartz and Blue Lace Agate emanate soothing vibrations that promote relaxation and tranquility. Placing them in areas where you unwind can create a serene oasis of respite.
Fostering Creativity and Productivity
Crystals like Citrine and Carnelian are associated with creative inspiration and productivity. Having them in your workspace can help channel your creative energies and boost your efficiency.
Providing Protection and Grounding
Certain crystals, including Black Tourmaline and SSmoky Quartz, are renowned for their protective and grounding qualities. They create a protective barrier to shield against negative influences and help you feel more rooted.
Connecting with Nature's Wisdom
Crystals are gifts from the Earth, and having them in your home allows you to connect with nature's wisdom and the Earth's ancient energies, fostering a deeper sense of connection and harmony. Plus, it is fun to collect pieces of nature!