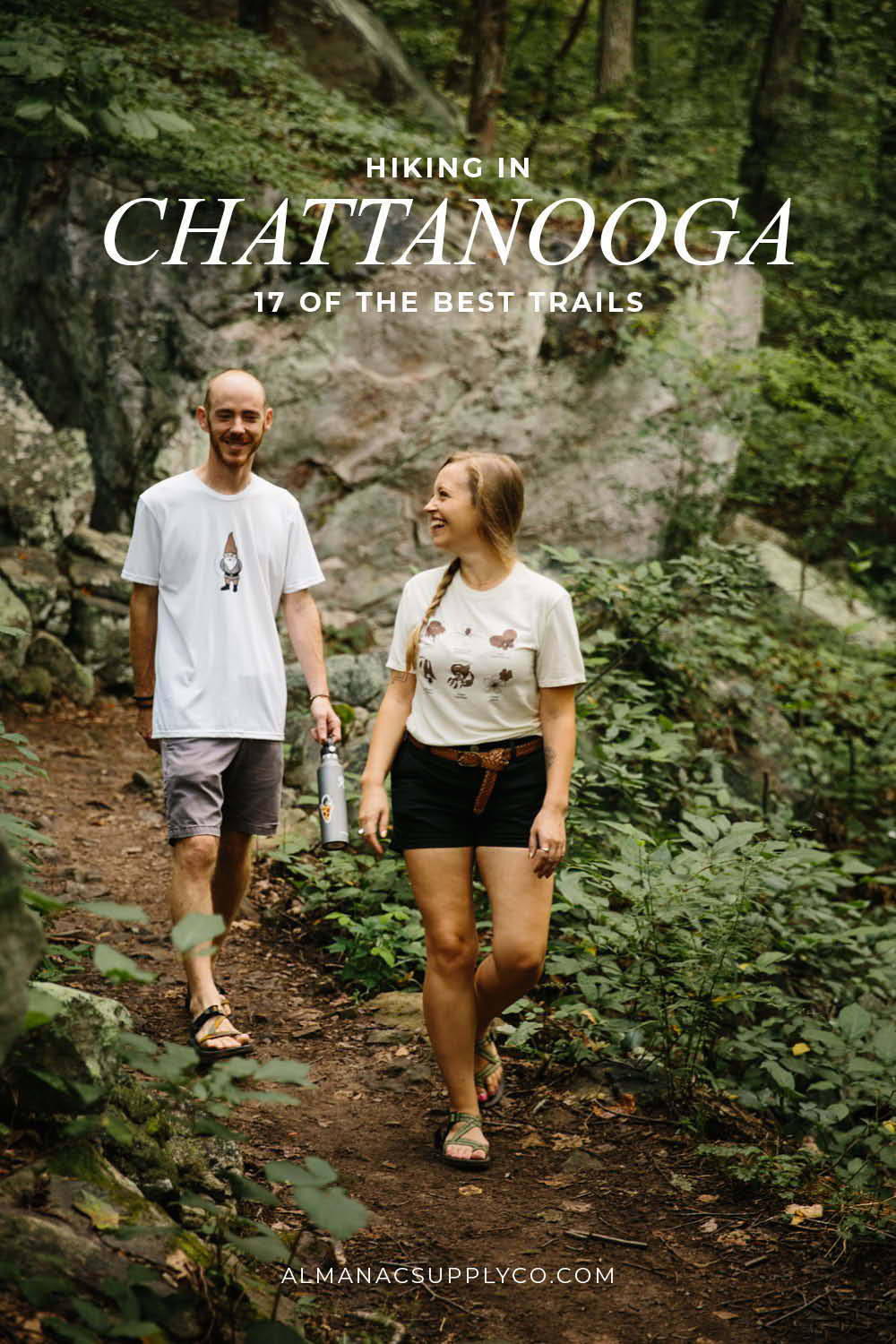 Chattanooga, Tennessee, nestled in the southern foothills of the Appalachian Mountains, is a haven for outdoor enthusiasts and hikers alike. With its picturesque landscapes, diverse trails, and stunning vistas, it's no wonder that Chattanooga is considered a hiking paradise.
Chattanooga is also home to the Cumberland Trail system, which is an integral part of the Great Eastern Trail. This trail system offers an alternative to the Appalachian Trail and runs from Florida to New York. This extensive foot trail is constructed and maintained largely by volunteers and when completed it will extend more than 300 miles from Cumberland Gap National Historical Park to Chickamauga-Chattanooga National Military Park. You will find that a few of the trails we mention connect to this trail system.
Whether you're a seasoned hiker or just starting out, there's a great hike for everyone in this charming city. From family-friendly strolls to challenging backcountry adventures, let's explore some of the best hikes and trails in Scenic City that will take you on a journey through nature's wonders.
16 Hikes Near Chattanooga
Beauty and History at Lookout Mountain
Lookout Mountain is an iconic landmark near Chattanooga that offers a blend of natural beauty and historical significance. This prominent ridge is a favorite among hikers for its diverse trails, steep climbs, and captivating views.
This is the mountain our beloved Lookout Candle is named for. You will understand why as we delve into what makes Lookout Mountain a must-visit destination for hikers and history enthusiasts alike. With seven trails in this area alone, you don't want to skip it.
Glen Falls Trail: A Short and Sweet Cascade Trail
Glen Falls Trail beckons with its promise of a serene and picturesque hike leading to a charming cascade waterfall. This trail offers a short and sweet escape into nature's beauty, perfect for those seeking a peaceful outdoor experience. As you navigate the trail, the soothing sounds of flowing water accompany you, setting the tone for the enchanting encounter with Glen Falls.
The cascade itself is a delightful reward at the end of the hike, where you'll find water gracefully tumbling over rocks into a pool below. It's a spot that invites you to pause, take in the tranquil surroundings, and enjoy a moment of calm reflection.
Point Park Trail: Commemorating Civil War History
Point Park Trail offers a captivating exploration of Chattanooga's Civil War history and the breathtaking beauty of the surrounding landscape. This trail takes you on a journey to Point Park, a national park commemorating the Battle of Lookout Mountain.
As you follow the trail, you'll encounter historic markers, cannons, and monuments that provide insight into the pivotal role this location played during the war. At Point Park, the trail culminates in a panoramic vista that showcases the majesty of the Tennessee River and the city below. It's a view that captures the heart of Chattanooga's history and natural allure.
The juxtaposition of historical significance and scenic grandeur makes Point Park Trail a must-visit for those interested in both the stories of the past and the mesmerizing views that stretch beyond the horizon.
Skyuka Springs Trail: Serenity in Nature
Skyuka Springs Trail offers a tranquil escape into wooded serenity, allowing hikers to immerse themselves in the beauty of nature's embrace. This trail winds through peaceful forests, providing a serene pathway to the refreshing Skyuka Spring.
As you follow the trail, the rustling of leaves and the gentle whisper of the wind create a soothing ambiance, inviting you to disconnect from the world and reconnect with the natural world. Arriving at Skyuka Spring is a rewarding experience, where the sound of flowing water and the verdant surroundings create a sense of calm.
The serene setting provides a serene haven for relaxation, contemplation, and a deep appreciation of the simple joys of nature.
Sunset Rock Trail: Majestic Sunset Views
Sunset Rock Trail promises an enchanting experience that reaches its peak during the evening hours. This trail leads to a captivating overlook known as Sunset Rock, where hikers are treated to breathtaking views as the sun sets over Chattanooga.
As you hike along the trail, the anticipation builds for the spectacular display of colors that paint the sky during twilight. Reaching Sunset Rock is a rewarding moment that encapsulates the natural beauty of Chattanooga.
The trail's culmination at this scenic point offers a front-row seat to watch the sun descend below the horizon, casting a warm glow over the Tennessee River Valley. It's a magical sight that leaves an indelible mark on those who witness it.
Gum Springs Trail: A Peaceful Getaway
The Gum Springs Trail offers a peaceful escape from the city hustle. This trail takes you through the calm woods, where you'll hear the sound of leaves rustling and birds chirping. The highlight of the trail is Gum Springs itself, a natural spring with clear water that's been a refreshing stop for people and animals for generations. The trail provides a chance to enjoy nature's simplicity, with the option to pause and take in the fresh spring water.
Gum Springs Trail is a place to unwind and disconnect, offering a quiet walk through the woods and a chance to appreciate nature's quiet beauty. Easy with some inclines, this trail is ideal for a peaceful escape and nature appreciation.
Bluff Trail: Adventure with a View
The Bluff Trail promises an exciting adventure with stunning vistas. This trail combines rugged terrain with breathtaking scenery. As you hike, you'll encounter rocky paths and challenging sections that lead to commanding views of the surrounding valleys. The effort pays off with panoramic vistas that make the journey worthwhile.
Bluff Trail offers a balance of beauty and challenge, making it an appealing option for those who enjoy a bit of adventure while soaking in impressive views. Moderately challenging due to its rocky terrain. Wear hiking boots and carry essentials.
Located on the eastern slopes of Lookout Mountain, this natural wonderland beckons with its pristine beauty. As you embark on the 3.9-mile hike, prepare to be captivated by the breathtaking 120-foot Lula Falls, a dramatic cascade that graces the landscape. The turquoise waters of Lula Lake, nestled within a picturesque punchbowl formation, evoke the essence of a Caribbean paradise, encircled by sandstone cliffs. With its 475-foot elevation gain and a moderate level of difficulty, this adventure promises both serene serendipity and a captivating journey through nature's splendor.
For the intrepid explorer seeking more, the surrounding area boasts over eight miles of trails sprawling across 8,000 acres of private land in the foothills of the Appalachian Mountains. These trails offer scenic vistas, tranquil strolls alongside Rock Creek, and access to the base of Lula Falls. The Lula Lake Land Trust diligently maintains this natural treasure, allowing access to its gates on the first and last weekends of each month. With reservations required, seize the opportunity to immerse yourself in this captivating wilderness that reveals its wonders only to those who seek it.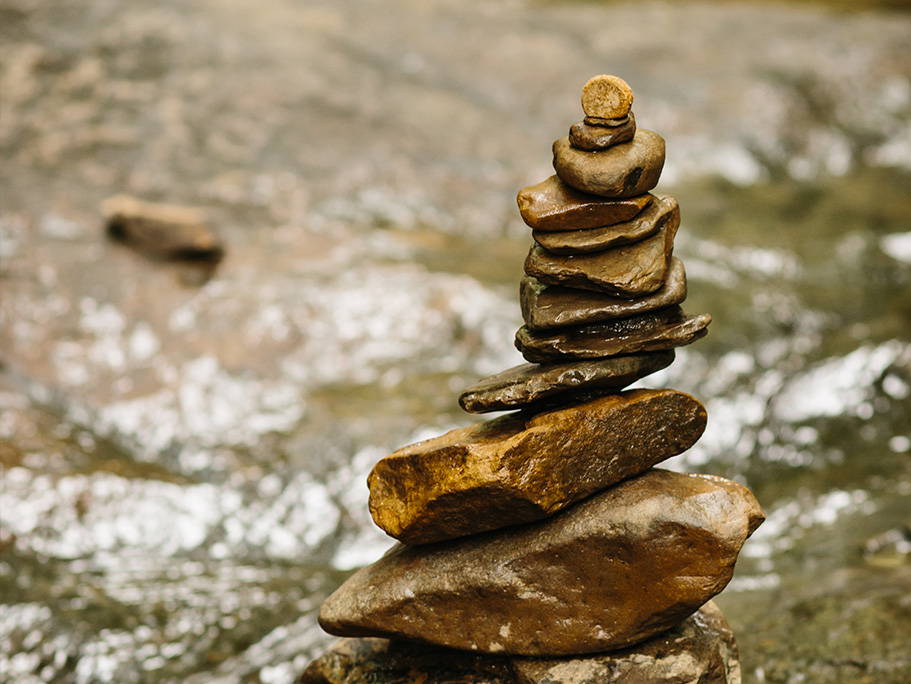 Exploring Prentice Cooper State Forest
If you're a nature enthusiast with a penchant for hiking, the Prentice Cooper State Forest is your playground of adventure. This expansive natural haven in Tennessee offers an array of hiking trails, each with its unique charm and challenge.
Nestled near Chattanooga, Tennessee, the Prentice Cooper State Forest beckons outdoor enthusiasts with its sprawling beauty. From dense woodlands to breathtaking scenic overlooks, the forest offers an escape into nature's embrace.
Mullen's Cove Loop Trail: Beauty in Every Step
This moderate trail takes you on a 9-mile journey through changing landscapes and rewarding viewpoints. As you traverse the Mullen's Cove Loop trail, you'll be treated to panoramic vistas that capture the natural grandeur of Chattanooga's surroundings.
The trail's challenging nature adds to the sense of accomplishment, making it a favorite among hikers seeking both beauty and adventure. The changing seasons bring different hues to the foliage, enhancing the visual appeal at every turn.
From stunning overlooks to wooded paths, this trail showcases the diversity of Chattanooga's natural beauty. The effort put into conquering the trail is rewarded with moments of awe and a renewed connection to the great outdoors. This trail is best suited for intermediate hikers - bring water, snacks, and a sense of curiosity with you!
Snoopers Rock Trail: Breathtaking Bluffs and River Views
Snoopers Rock Trail leads you to captivating bluffs that offer some of the most breathtaking vistas of the Tennessee River. As you hike along the trail, the anticipation builds, and once you reach the rock outcrop, the reward is immense. The panoramic views stretch across the river and the surrounding landscape, making it an ideal spot to take in nature's beauty and snap memorable photos.
The trail's charm is especially pronounced during sunset, when the sky is painted in hues of orange and pink, casting a warm glow over the river valley. It's a serene setting that invites you to linger and enjoy the tranquil ambiance.
This trail is beginner-friendly. Make sure to wear comfy shoes, bring a camera, and enjoy the breathtaking views.
Pot Point Loop Trail: Where Challenge Meets Reward
Seasoned hikers seeking a challenge will find solace in the Pot Point Loop Trail. With steep ascents and descents spread over 5.7 miles, this trail offers an adrenaline rush. The reward? Panoramic views of the Tennessee River Gorge paint a vivid picture of the surrounding beauty.
As you navigate the twists and turns of Pot Point Loop, you'll find yourself immersed in a world of towering trees, trickling streams, and the sweet symphony of birdsong. Each step is a testament to your determination, leading you to the breathtaking vistas that crown the trail's challenging journey.
This trail is strenuous with steep sections. Wear proper hiking boots, carry essentials, and heed caution on rocky stretches.
Ritchie Hollow Trail: Immersed in Tranquility
For those seeking serenity, the Ritchie Hollow Trail delivers. An approximately 2.8-mile out-and-back trail leads you through lush woodlands and beside a babbling creek to the Blowing Wind Falls.
While relatively short, this is still considered a moderately challenging route in part due to the elevation gain along the way. You'll pass through mature hardwood forest and spot a few historic moonshine stills.
Whether you're seeking a contemplative walk, a moment of mindfulness, or simply a chance to reconnect with the tranquility of the forest, the Ritchie Hollow Trail offers an invitation to unwind and appreciate the small wonders that nature provides.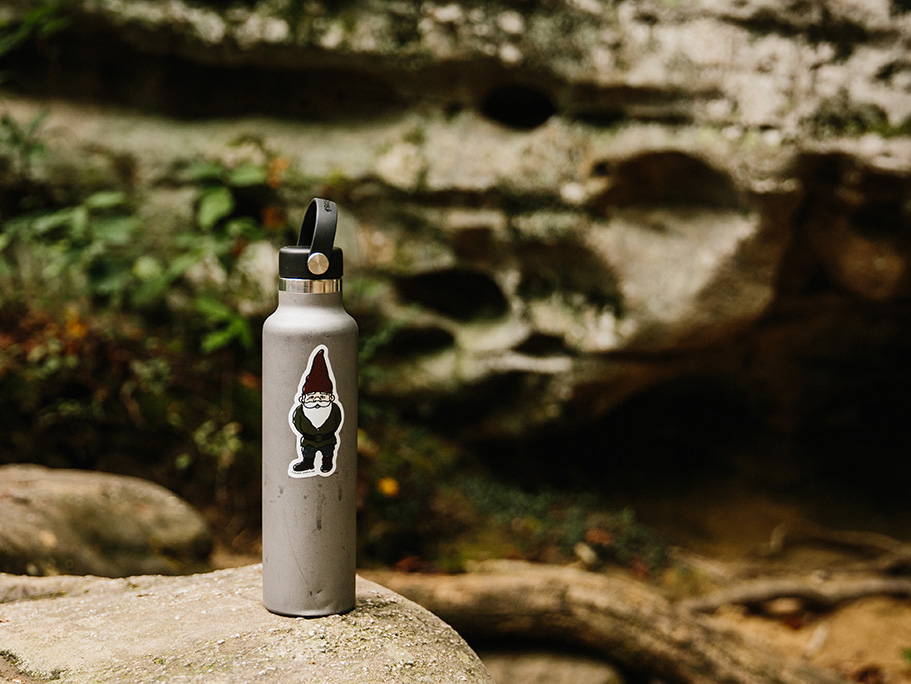 Trailblazing Signal Mountain
If you're craving an escape into nature's embrace, Signal Mountain is a destination that promises hiking adventures like no other. Nestled along the Tennessee River, Signal Mountain is a sanctuary for those seeking solace in nature's grandeur. Its proximity to Chattanooga makes it an accessible haven for hikers and adventurers.
Signal Point Trail: A Glimpse of History and Nature
Signal Point Trail offers a fascinating journey through both history and the natural world. This family-friendly trail is more than just a hike; it's a step back in time to the days of the Civil War. As you traverse the path, you'll encounter markers that tell the story of the role Signal Point played during those tumultuous times.
The trail's allure is not limited to its historical significance, however. Breathtaking views of the Tennessee River await you, painting an awe-inspiring picture of the surrounding mountains and landscapes. Once you reach Signal Point, the panoramic vista of the river and its meandering flow through the valleys is sure to leave an indelible mark on your memory. This trail truly encapsulates the harmony between the city's past and the majesty of nature, making it a must-visit for both history enthusiasts and nature lovers.
Remember to bring along your camera to capture the beauty of the journey. Whether you're drawn to the history, the stunning vistas, or the serene surroundings, Signal Point Trail promises an unforgettable experience that captures the essence of Chattanooga's diverse offerings. Easy and suitable for all ages. Wear comfortable footwear and consider a picnic to enjoy at Signal Point Park.
Rainbow Falls Trail: Where Water Meets Wilderness
Rainbow Falls Trail combines nature's charm with the calming presence of flowing water. This hiking trail guides you through green forests and over sturdy bridges, leading to the main attraction: Rainbow Falls.
The falls are named after the rainbows often appearing in their mist, offering a naturally vibrant sight. The sound of water adds to the peaceful atmosphere. While walking the trail, you'll hear birds and rustling leaves, creating a relaxing backdrop.
At Rainbow Falls, you'll find a refreshing waterfall scene, perfect for a moment of quiet appreciation. This trail offers moderate difficulty. Comfortable shoes, bug repellent, and a camera to capture the falls' beauty are recommended.
Edwards Point Trail: A Scenic Escapade
Edwards Point Trail promises a scenic escapade that leads hikers to breathtaking vistas and captivating natural beauty. This 5.8-mile out-and-back trail offers an opportunity to immerse yourself in the serenity of the outdoors while treating your senses to panoramic river views and lush landscapes.
As you journey along the trail, you'll find yourself surrounded by the beauty of the Cumberland Trail and the ever-changing tapestry of Chattanooga's terrain. Reaching Edwards Point is a rewarding experience that unveils a picturesque panorama of the Tennessee River Gorge.
The viewpoint offers a captivating tableau of nature's wonders, making it a favorite spot for photographers and anyone seeking a moment of tranquility. Moderately challenging with some steep sections. Wear sturdy hiking shoes and bring plenty of water, especially during warmer months.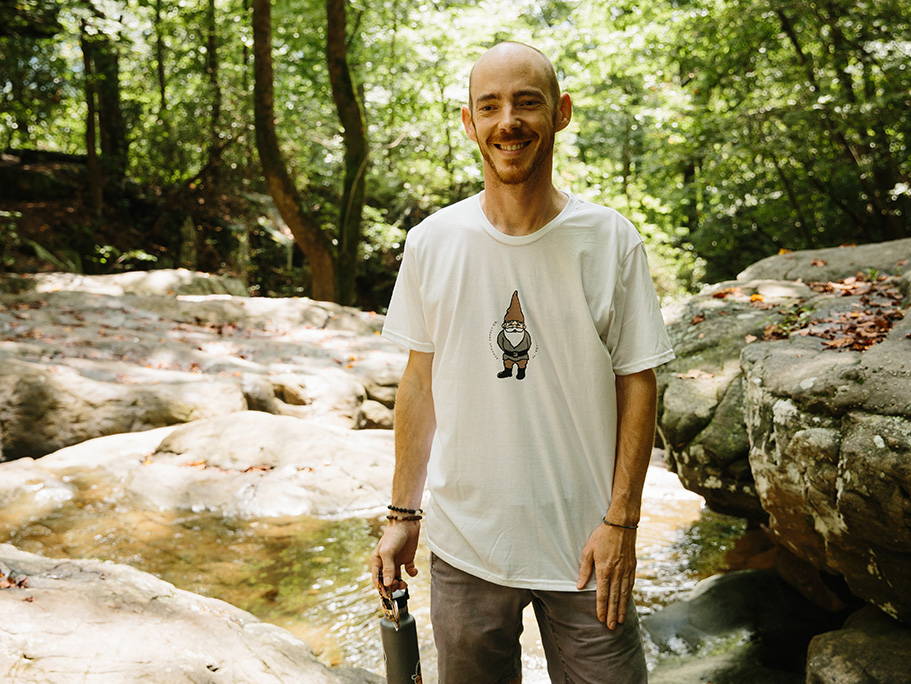 3 More Hiking Trails near Chattanooga
Stringers Ridge Trail: Urban Hiking at Its Finest
Stringers Ridge Trail offers a unique blend of nature and urban allure. This trail provides a refreshing escape from the city's bustle while offering stunning vistas of Chattanooga's downtown skyline.
The trail's convenient location makes it a favorite among locals and visitors looking for a quick nature getaway without venturing far from the heart of the city. Hiking Stringers Ridge Trail is a chance to experience Chattanooga's beauty from a different perspective.
The trail meanders through trees, opening up to overlooks that showcase the city's skyline and the winding Tennessee River. It's a testament to the harmonious coexistence of urban and natural elements. This trail is moderate, with some steep sections. Bring water, wear proper footwear, and enjoy the shade of the trees.
Chickamauga Dam Recreation Area: Riverside Relaxation
Chickamauga Dam Recreation Area offers a serene retreat along the banks of the Tennessee River. The flat and leisurely trails invite visitors to unwind amidst nature's beauty. With picturesque river views and ample green spaces, it's a perfect spot for families, couples, and individuals seeking relaxation away from the urban hustle.
The gentle trails provide an opportunity for peaceful walks, picnics, and moments of contemplation by the water's edge. The recreation area's natural setting is complemented by the calming flow of the river, creating a soothing ambiance that allows visitors to disconnect and recharge. You'll find this area easy and family-friendly. Comfortable shoes and a sense of serenity are all you need.
Tennessee Riverwalk: Riverside Serenity and Urban Exploration
Tennessee Riverwalk offers a unique blend of riverside serenity and urban exploration. This scenic trail winds along the banks of the Tennessee River, providing both locals and visitors a chance to soak in the natural beauty while staying connected to the heart of Chattanooga. The well-paved path is perfect for walking, jogging, or biking, making it a popular choice for those seeking an active yet tranquil outdoor experience.
As you stroll along the Riverwalk, you'll find yourself immersed in the sights and sounds of the river, surrounded by greenery and the city's vibrant energy. The trail's easy accessibility and picturesque views of the water create a seamless fusion of nature and urban life.
Whether you're enjoying a leisurely stroll or embarking on a more vigorous activity, the Tennessee Riverwalk offers a chance to escape the urban bustle while staying connected to the charm of Chattanooga's riverside landscape. Generally easy, and suitable for all levels. Wear comfortable shoes and bring a camera to capture the river's beauty.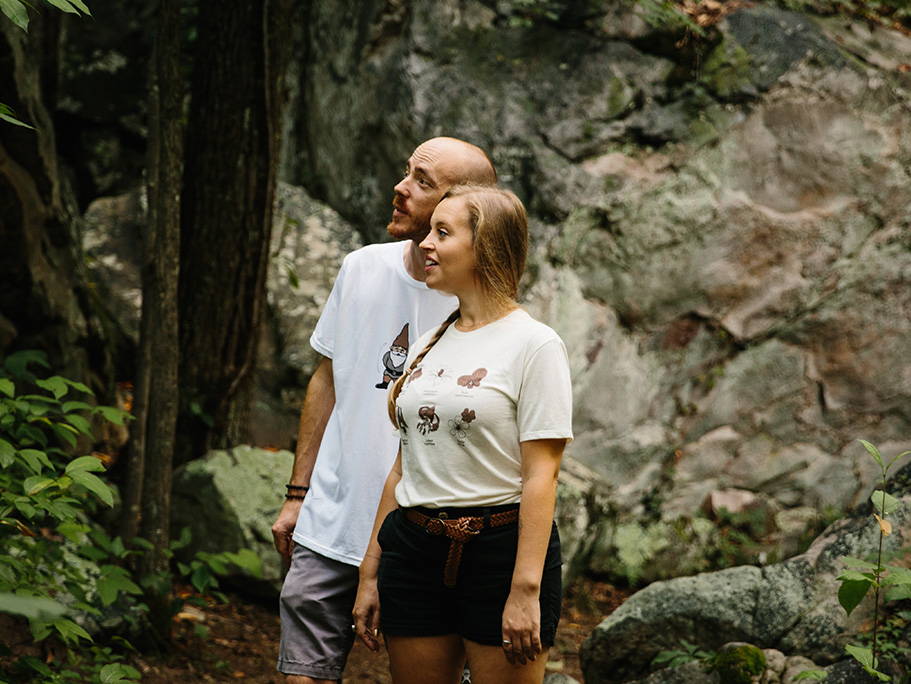 Find Your Favorite Chattanooga Hike
Chattanooga is a paradise for hikers, offering a diverse range of trails that cater to various preferences and fitness levels. Whether you're drawn to history, beautiful waterfalls, panoramic views, or urban escapes, Chattanooga's hiking scene has it all. Lace up your hiking boots, embrace the natural beauty, and embark on unforgettable adventures in this picturesque city.
We are immensely proud of the beauty that graces our home, Chattanooga, and we feel deeply honored to play a part in giving back to its natural splendor. Our commitment to preserving the very essence of this region led us to create the Lookout Candle, inspired by the breathtaking landscapes that surround us.
With every sale of the Lookout Candle, a portion of the profits goes towards supporting the Tennessee River Gorge Trust. This initiative allows us to contribute to the preservation of the stunning landscapes that have not only inspired our creations but also captivated the hearts of all who call Chattanooga home.
Learn more about our favorite things to do in downtown Chattanooga or near Chattanooga.

Corinne is a creative and content creator who likes to stay curious about life. Her favorite season is Summer, when she can take up more outdoor adventures from hiking to motorcycle rides.