Transform your space with candles and crystals that bring the perfect vibe for helping you feel inspired, focused, and in flow.
Use code BEINGBOSS + receive 15% off your order.
New to the
Magical World of Crystals?
In this eBook, get started with 7 must-have crystals, including their energetic properties, history, legends, and geological information.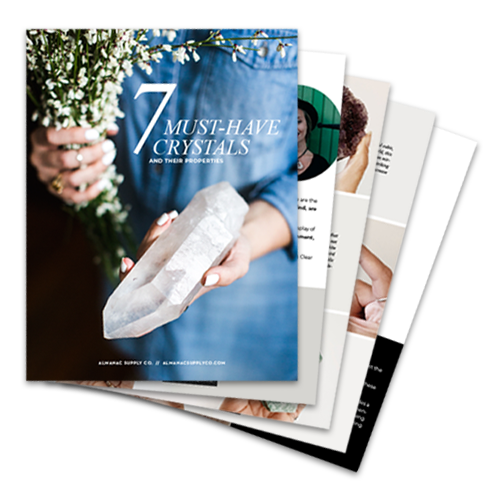 The Almanac Supply Co. Email Newsletter
Embrace the Seasons
+ Live with Nature
Join our email list to receive weekly updates from Almanac Supply Co. Our email newsletter includes updates on:
New + restocked products
support for seasonal living
Updates on events
Exclusive access to sales and promotions
By submitting this form and signing up for texts, you consent to receive marketing text messages (e.g. promos, cart reminders) from Almanac Supply Co. at the number provided, including messages sent by autodialer. Consent is not a condition of purchase. Msg & data rates may apply. Msg frequency varies. Unsubscribe at any time by replying STOP or clicking the unsubscribe link (where available). Privacy Policy & Terms of Service